How are you enjoying the rollercoaster ride from Spring like weather, back to Winter AND again???? This has been the craziest winter that really wasn't. I hope my plants and shrubs will be alright as some of them bloomed early. My daughter and her family are out on the East Coast. They have had many snow/ice days. They look on the bright side of this as in 2015 the snow was so high it was over their heads!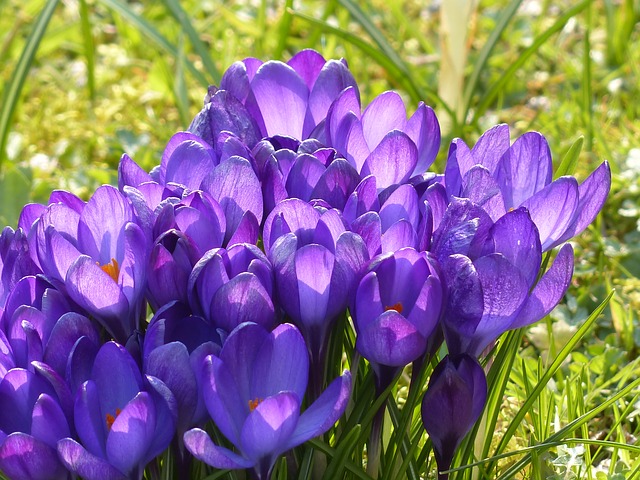 I don't know about you, but I truly love Spring. The crocuses, tulips, daffodils and English daisies all bring such life and colour to an otherwise drab scene. The sun being out quite a bit lately has helped as well to pick my spirits up. I am no longer confined to the house after my knee surgery. I walk well without a cane until my knee tires. I am grateful that every day it improves and I am getting the knee I used to know 28 years ago!
My daughter is coming to visit in May and for my first time ever we are going to see the HMS Pinafore at Stratford Theatre. Due to financial issues as a child I was unable to attend the Stratford Theatre show with my classmates. For many reasons this has stuck with me through out my lifetime and perhaps in many ways has dictated some of my thinking. I was talking with a friend who had a similar background and for me this was a light bulb moment. It will also be a moment where one of my dreams will be coming true.
Why I waited this long I am not sure—oh wait—it was the price! Yesterday I had no excuse in this area as Stratford had a one day sale. A $140 ticket was on for $54. I jumped on this like it was the gift that it was. The excitement I feel is overwhelming. I am so glad that I saw this ad on Facebook as I would have missed this golden opportunity.
What have you been dreaming of and how can you manifest your dreams? Are you missing some opportunities that are out there for you? I hope your dreams don't take 50 years! If they do, the excitement will feel the same. I know I will be that teenager just for a moment when I go. To share it with my daughter is just icing on the cake.
As of April 8th, and for the first time in 5 years I will be raising rates on my half hour Reiki sessions to $40. The senior rate will be $35. The initial interview is included in these prices. The hourly Reiki rates will remain the same. As my costs go up this is necessary.
Click here to purchase your session(s) at the current rate.
I truly appreciate all my current clients and new clients in the future. Thank you for your continued support. As you may know, I truly love Reiki and watching as clients start to heal and become more balanced, relaxed and relieved as pain is significantly decreased. Thirty plus years of offering the joys of Reiki warms my heart every session.
Enjoy every moment of every day. Even the sad days teach us much. Honour who you are and what you need in your life to be the best that you can be.

Related Posts: