Sneezing? Coughing? Perpetual Drippy Nose?
Introducing the Seasonal Allergy Relief Duo
Allergy Correction by Sue and Phyto-rx Sinus Essential Oil Fusion, the perfect combination to combat seasonal allergies!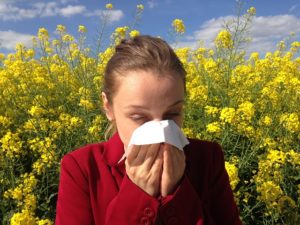 How does Allergy Correction work for seasonal allergies?
In the comfort of a home office, Sue gives a short Reiki treatment to balance and relax her clients. A salt lamp offers extra relief from sinus congestion, asthma, etc. Muscle testing is then done using Health Kinesiology. This will determine whether the reaction caused is for an allergy or an intolerance. The Universal Energy Technique is used to correct any allergy and to increase the tolerance for the allergen. Sue uses sealed vials which are electronically imprinted substances with distilled water and ethanol. These are placed on your body, NOT ingested. Many of her clients have had relief even after one session. Testimonials can be viewed here.
How does Phyto-rx help with seasonal allergies?
Phyto-rx is a natural fusion of essential oils which can help open and soothe the nasal passages, formulated by Dr. Mila Emerald, a local neuroscientist. This oil will be used in your session with Sue and you will receive a bottle to take home for self-care use. Click here to download an information sheet about Phyto-rx.
Only $97
Book now and get some relief from seasonal allergies!
Buy Now $97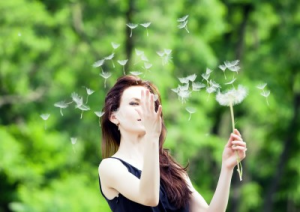 What to Expect During Treatment
During a treatment clients are fully clothed. For the muscle/intolerance testing standing is required. To do the actual treatment clients are lying on a therapeutic table while the energy work is done. Clients may feel a shifting of this energy. Often a big breath is taken and then a feeling of release occurs. Clients may feel a bit tired after this treatment. Through muscle testing it can be determined when more work can be done. Often this may be a month later. This is because the body is healing and requires this time. After a treatment, a 15 minute bath with Epson salts will help in this process.