January was an interesting month. I have seen progress with my knee, and I have had some set backs as well. As the pain decreases I must watch when feeling great with little pain, I don't overdo it! I have paid for this on a couple of occasions. I returned to Toastmasters too early. For 2 hours, I was uncomfortable. Lesson learned! Healing happens at my body's own pace, not when I feel it should be doing more. Being a nurse sometimes you expect more from yourself. However, in this instance I am the client, not the nurse. Another lesson learned.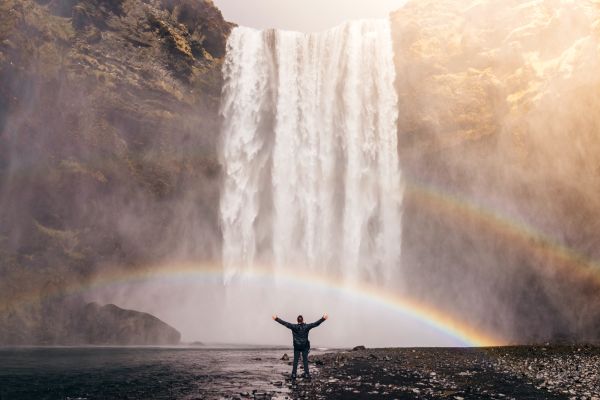 January 25th was #BellLetsTalk Day. Below is what I posted on my Facebook pages. I had not revealed all of this before in as much detail. I hope this serves to help you if you are struggling with any type of mental health issues. I am a living example you can get through even the toughest of times and come out even better than before. It also will help to reinforce that there are so many people out there who can offer help. I had availed myself of help for several years. Here is what I said:
Many moons ago as a psychiatric nurse I got badly stabbed and beaten by a client. Depression and PTSD followed with many years with a psychiatrist and chiropractor for my physical issues. I didn't feel safe in my home and had nightmares… so I bought a large dog named Dana. She crawled up on my bed and kept the scary thoughts out of my head at night. She protected me her whole life right up until her end 13 years later. Losing her was devastating as she held me together for years. Every year on this anniversary I had a really tough time. For a couple of years, I had to take time off. Time passed and I got better. I became a better nurse because I truly had been there and understood the feeling many of my clients were going through. In many ways, this incident taught me more than anything else in my life. Out of adversity came strength and hope. Talking has helped me so much. I hope that today you will reach out to a friend or supportive person for therapy. I did and was so glad to have an enriched life. It took some time and I had to be patient with myself but I did it. Hang in there!
I am looking forward to Valentines Day. It is a fun day to celebrate friends or loves you care about. I truly do not do too much for this day. I do however like to make a special dinner or go out for dinner. Celebrating that special someone can be done all year through and does not necessarily have to be on one specific day.

Related Posts: