Here we are in December and it's just a week before Christmas. How exciting is that! Have you got all your tasks done for the holidays?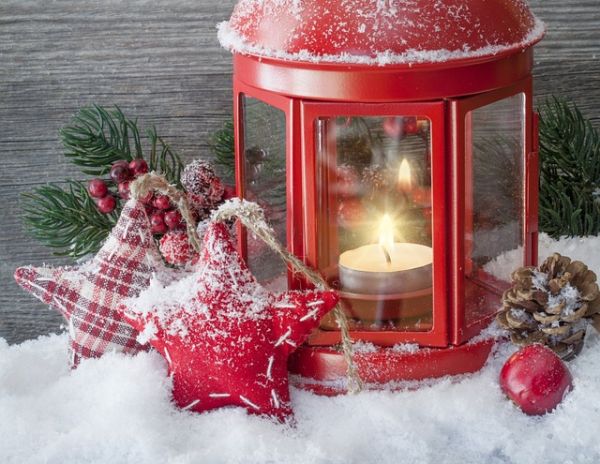 I wasn't going to do another newsletter until the New Year; however, a lot has happened in the past 3 weeks. As you know, I had major knee surgery done on my right knee. I was pretty anxious before the surgery as my B/P sky rocketed! I took some headphones with me into the surgery itself so that anything going on in the background would be muted.
Before I knew it, I was back on the ward and found I had two exceptional roommates. We encouraged each other to try a little harder to walk a bit more and to exercise when we should. I even raided the little kitchenette for a sandwich and cookies. I was amazed that we got to shower the first day! That felt so good!
I had dissolving sutures internally and crazy glue externally, plus a water-proof bandage. My main problem was nausea from all the meds. I had a week of this and mainly stuck to eating soup. By the way, Strathroy hospital provides patients with amazing homemade food! What a difference that made.
Of course, I want to thank all my friends and family who have helped me on my journey through their generous gifts, food, and company. It has been so appreciated. You truly find out who your friends are when you need some help. Thanks again to all of you.
Balance and Recovery
My recovery has gone well: I rapidly went from needing a walker to using a cane. As well, I have a polar ice machine that gets me through the night and greatly reduces the swelling.
During this time, I used Reiki on myself (and indeed I can send it to myself as well.) Throughout all of this procedure I had asked my many friends to send prayers and also energy from Reiki and other healing sources. I truly believe my recovery was so successful because of this energy and these positive thoughts. Conventional medicine can go hand in hand with other healing modalities; in fact, it works best this way.
I feel Reiki has kept me in balance and consequently healing has been much quicker. As much as I don't need proof of Reiki's healing energy, sometimes other people do. So I was happy when my chiropractor noted how balanced I was even after surgery. The C.C.A.C. physiotherapist felt my recovery was two weeks ahead of most of her clients who'd had this kind of surgery.
I am blessed to have been doing this work for well over 30 years. It has been an integral part of what I do and who I am. I have been blessed to have been an R.N. in the mental health and addiction field who did studies of the amazing effects of Reiki on clients. Now being retired, I carry on my practise by volunteering Reiki treatments to clients with cancer or their care givers at Wellspring here in London Ontario.
Reiki can help with chronic pain; it can reduce stress and give feelings of deep relaxation and balance. One Wellspring client with cancer said in 30 minutes he felt profoundly better. He was totally relaxed, balanced and felt the Reiki sessions did more for him in general well-being than anything he had tried before. Even the effects from chemo were lessened with fewer side effects. He was a man of few words until then. What a pleasure to have served him and his family. The rewards of volunteering Reiki are immense.
Whether you have chronic pain, need to reduce your stress levels or just want to feel better Reiki can help. I will be resuming seeing clients around the middle of January. Please go to my website www.reiki-by-sue.ca to look at options. I still have a coupon offer for $5 off a 30 minute session. I look forward to assisting you on your journey to better health.
Have a wonderful Christmas with friends and family. May 2017 be all that you had hoped for and more.

Related Posts: