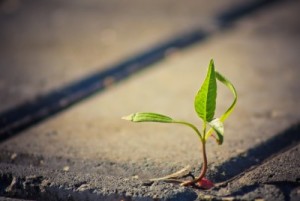 I was online a while back, and discovered a great article on "Can Reiki Help Your Chronic Pain?" It was written by Wyatt Myers with a medical review by Pat F. Bass 111, MD, MPH
Wyatt had discussed with Dr. Schueler, that Reiki seemed almost too good to be true & that it sounded a bit "new age", however, the laying on of hands on or slightly above the body by a qualified Reiki Practitioner can help to bring relief for chronic pain and can make you feel better than you have for many years.
Reiki, as you know from my information, is a healing energy which is channeled through the Reiki therapist to the client. This energy helps to balance the client and to reduce pain, reduce fatigue and decrease anxiety & stress. Through Reiki the body, mind, and spirit is restored.
There have been 66 clinical trials of Reiki which concluded that there are biofield therapies which do help reduce the intensity of pain for people who are hospitalized or who have chronic or terminal illnesses. These studies were with the International Journal of Behavioral Medicine, as reviewed by Julie Kusika, MA, Reiki Practitioner.
There were also 24 other studies which showed that touch therapies had been successful in helping to reduce pain. This study also showed that the studies involving Reiki treatments had the greatest successes. It was shown to help client's pre and post surgeries both in healing and in the reduction of anxiety before the surgeries. Post surgeries there was less pain. When Reiki treatments were on the elderly, there was less pain, anxiety and depression. For cancer patients again there was less pain, lower fatigue, anxiety and their quality of life improved.
There have been no serious side effects noted with Reiki. Because Reiki can be hands on or off this helps clients who are unable to be touched.
I know from my own experience that Reiki has been helpful with my clients, both in and out of hospitals. Some hospitals I found would have a therapy room for me to give treatments to relatives. This was true for Sunnybrook hospital over 20+ years ago. Where I last worked in a hospital setting dealing with mental health and addictions, reiki had been used with great effect on my clients. There was not only improvement in their physical well being, but their mental health improved and they also had the added bonus of Reiki helping with their addictions as well. We (a colleague and I) had done a study on this as well. If someone came in with great pain, this was often gone or nearly gone after their initial treatment. Their mental state had also become more stable.
It has been great to see all the positive information through studies that shows how effective Reiki can be.
I look forward to hearing your comments below about this article or to set up appointments to try Reiki out for yourself by clicking here.
Related Posts: